Search engine optimization (SEO) is crucial for website owners to gain search engine visibility, especially when the marketing budget is tight. Without appropriate SEO, a website can lack visibility in search engines. A web page can violate a Google ranking factor if it has more code than text. Here's what you should know about fixing text-HTML ratio imbalances.
Value of an SEO audit
Conducting an SEO audit, which is part of what a digital marketer does, will alert you to various website vulnerabilities that may hurt search results. It can alert you if your site has a low text-HTML ratio. An audit can evaluate your link text and each meta tag on your site. By using the right WordPress SEO tool, you can generate alternative text that works better for search result goals.
An audit gives you a clear indication on website errors that can hinder search rankings. Errors can involve the technical structure of your site or be about how the content violates Google search guidelines. Google prioritizes sites with comprehensive text that delivers original authoritative insights. So an audit can point out weak content Google frowns upon, such as a page full of irrelevant links.
An easy way to conduct an SEO audit is with Google Search Console, formerly known as Google Webmaster Tools. This platform lets you check site indexing status and crawling errors. Not only will it help get your content on Google, you'll get alerts on site issues that need attention. Another resourceful feature is the URL Inspection tool, which lets you view crawl, index and serving data about your web pages, according to how they are indexed in Google.
Understanding Technical SEO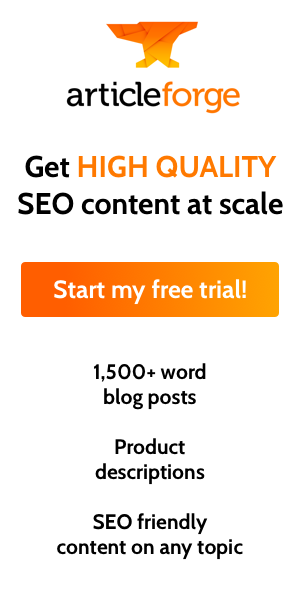 Technical SEO refers to a checklist of technical responsibilities for websites to meet the criteria of search engines. It includes text ratio, which is the amount of text divided by the amount of HTML code. Other technical issues to consider if you want your WordPress site to be visible in search results are adopting a mobile-friendly web design and using Secure Sockets Layer (SSL) technology. The site should load quickly and provide easy navigation tools.
It's critical to know how search engines scan and rank web pages if you are aiming for search engine visibility. Here are the three major steps a search engine takes to evaluate your website content to determine if its value to web users:
1. Crawl – Search bots continuously discover new online web content
2. Index – Google organizes URLs in search results to match relevant queries
3. Rank – Web pages are ranked by Google's algorithm to prioritize relevant content
Another part of optimizing technical SEO is making sure your WordPress site is secure and doesn't cause cybersecurity problems for others. Sites with infected URLs or links can get downgraded by search engines for potentially spreading bugs.
How to Strengthen WordPress SEO
WordPress SEO is simply the practice of using WordPress tools and SEO knowledge to improve search engine rankings. WordPress web pages are heavily indexed by search engines partly because it's the most popular web editing platform. About 40 percent of all websites around the globe in a 2022 survey were WordPress sites.
You can strengthen your SEO performance by focusing on creating useful original content. It's helpful to use WordPress plugins that alert you when text ratio needs adjusting. Low text compared with HTML code indicates to search bots the web page consists of weak or minimal content. A page is particularly at high risk of getting penalized by Google when ads overshadow web content.
Fixing Low Text-HTML Ratio in WordPress
Be aware that Google and other search engines favor rich and deep content, not fluff. If a web page has minimal content and none of it is original, it's viewed by search bots as spam. You can use WordPress AI tools to generate fresh web content, but it's wise for a human to review the text to make sure it seems composed by a human rather than automated machine learning software.
An effective all-in-one WordPress SEO management tool is AIOSEO. With this app you can add meta titles and descriptions, generate a sitemap, build links, implement redirects and much more. It further provides advanced eCommerce SEO support for WooCommerce.
What is Yoast SEO?
Yoast is the most widely used WordPress SEO plugin in the world. Used by both small businesses and large corporations, it's designed to help boost your site's search rankings. The Yoast SEO Free app includes all the tools you need to manage your SEO while the premium version offers even more powerful advantages.
One of Yoast SEO's many features includes faster loading due to a new efficient way of managing data in WordPress. Ultimately, this software can be used to craft high-quality web content, so you don't have to worry about low text-HTML ratio.
Conclusion
Various innovative plugins for WordPress websites exist to help you craft ideal content that search engines favor for indexing. Selecting the right AI plugins will help speed up web content development so you can focus on other areas of your business. Start with an SEO audit to detect web pages with low text-HTML ratio, then refine your text and HTML from there.